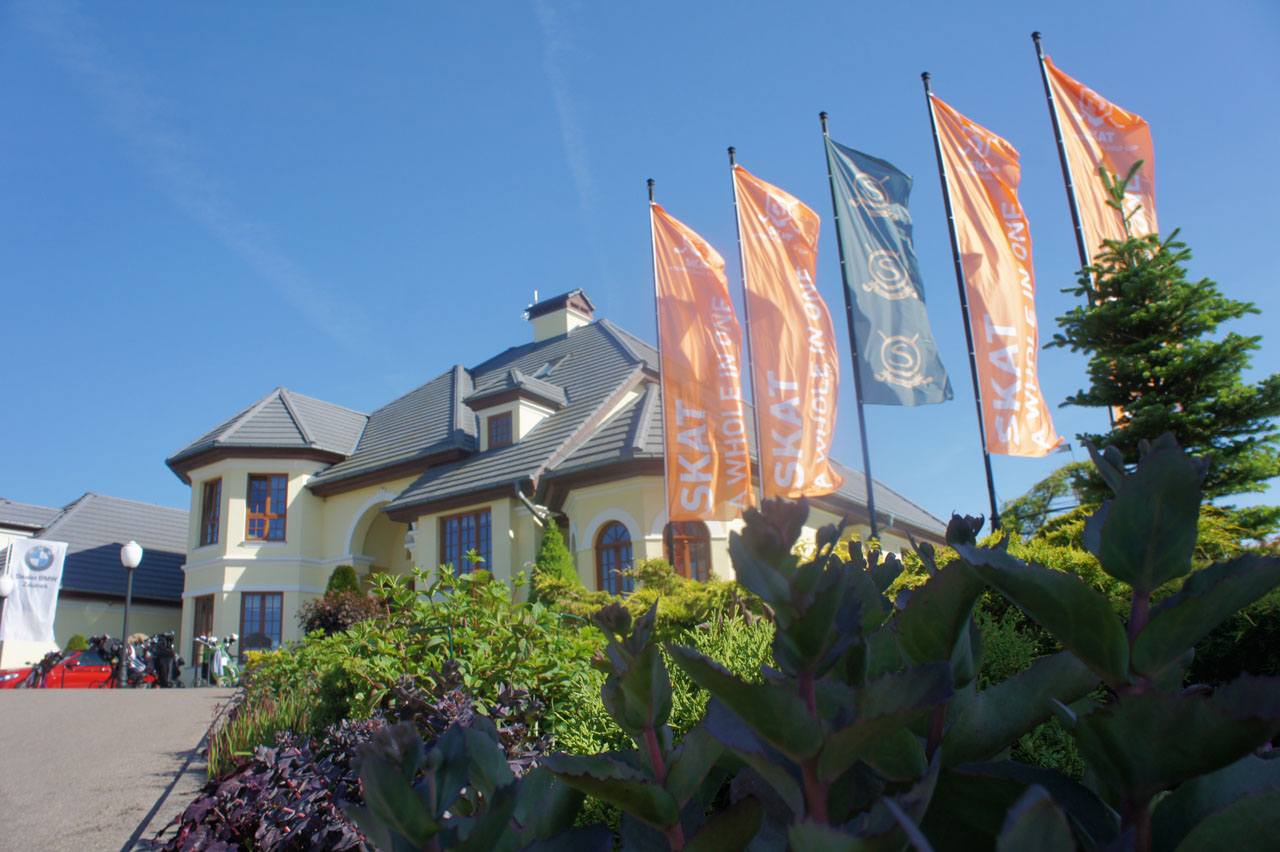 On 14th of June 2015 ended the first edition of the SKAT International Golf Cup 2015 tournament.
This prestigious tournament, classified in the second category by the The Polish Golf Union, was held in the complex of the Sierra Golf Club in Petkowice near Wejherowo.
The tournament was attended by over 150 participants from Poland and abroad - by members of the Sierra Golf Club, the home clubs players and abroad players, invited guests, business partners and players associated in The Polish Golf Union.
For the winners of the tournament were waiting attractive prizes - specially designed, unique statuettes of SKAT International Golf Cup, residence vochers to stay in a 5 star hotel, ferry vochers for european cruises, funded by the portal PromySkat, as well as first-class golf equipment.
For invited guests and employees of SKAT groups who have no opportunity to play golf, was organized Golf Academy - classes with professional trainers of Course Golf Pro, where guests could hear about the history and traditions of the sport, as well as undergo intensive training. For beginners were organised also mini-tournaments with prizes.
Perfect, sunny weather had welcome all players. Tournament participants appreciated the unique atmosphere and organisation of the tournament, where in addition to sporting struggles, prepared numerous attractions, such tasting of top brands luxury products, paintings vernissage of Tricity artist`s, live music and fireshow bywomen's team.
The second edition of the SKAT International Golf Cup is planned in a next year in the Sierra Golf Club.
We kindly invite you to participate.